Like us on Facebook and Instagram to stay up-to-date on what is happening at Nebraska ONE!
Fall classes and lessons are now posted, click the below to register or the classes tab to learn more information!
Our club teams have been set for club season 2024! 
We offer year round classes and 1-1 lessons, you do not need to be on a team at Nebraska ONE to take classes or lessons.  
Position Classes
Learn more about how your setter, DS, middle or outside can take her game to the next level with our specialized classes that benefit each position.
Skill Classes
When it comes to volleyball, some skills are tougher to master than others. In these sessions, your daughter will target specific areas of her game, like overhand serving, hitting and passing.
Current Classes
Our classes change with every season and skill level. Join our email list to stay in the loop with information about our upcoming sessions! 
Sign Up for Lessons
Experience one-on-one training from the state's most qualified coaches. Lessons offer more personalized instruction and allow players to target specific areas for improvement.
Private Lesson Coaches
Tonia T: former Husker middle, Nebraska ONE club director
Rachel C: former Husker libero, national champion
Brooke S: former Husker setter & DS, national champion
Michelle S: former Husker setter
Katelynn S: Nebraska ONE High School Director & assistant club Director
Callie K: former Nebraska ONE player, and came on full-time at Nebraska ONE this summer 
Marriah B: former Nebraska ONE player, and UNO player
We are ONE
At Nebraska ONE, we know the key to success is coming together as ONE both on and off the court. No matter your daughter's age or skill level, our experienced instructors provide a fun yet competitive year-round club volleyball experience that will improve her game and help her develop a lifelong team-oriented mindset.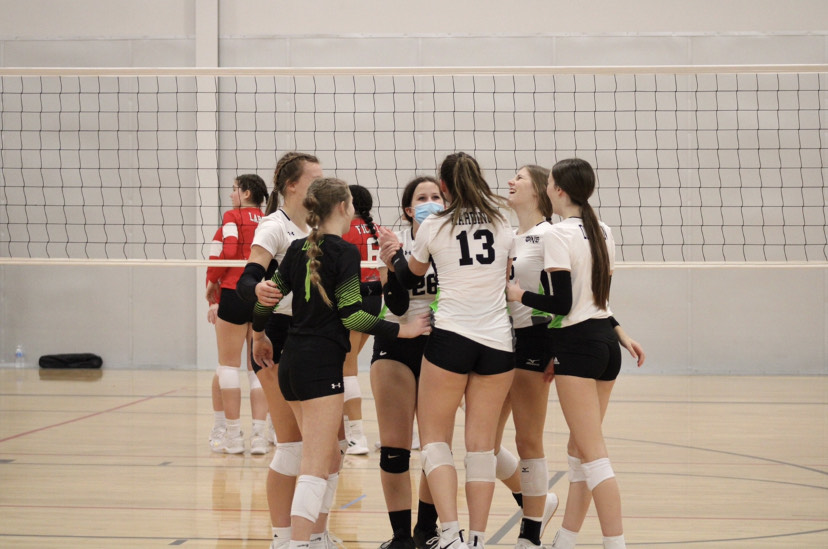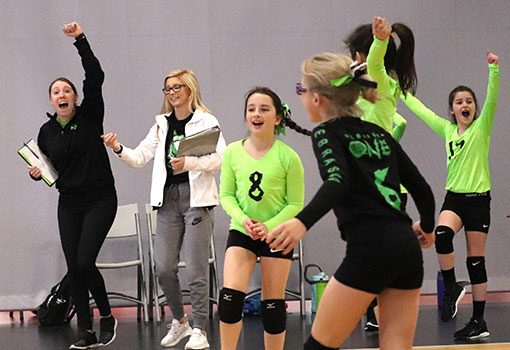 Why Choose Us?
As one of the state's top volleyball clubs, Nebraska ONE offers expert training in a fun, competitive and team-focused environment. Unlike other clubs, our lessons and classes allow players of all ages—from preschoolers to college commits—to improve their skills year-round.
Our coaches are a highly trained group of individuals who know volleyball is about more than just winning games. Along with skill development, playing for Nebraska ONE will give your daughter a new sense of confidence, collaboration and competition that lasts for life.
Experience Nebraska ONE for yourself.
"My daughter loves It! Coaches are young, knowledgeable and energetic!"
RDF
Google Review

"If you have a girl that loves volleyball this is the place for her. Tonia and her incredibly talented staff have years of knowledge at every level. Best place for lessons, classes, and club."
Jessica F.
Facebook Review

"We love the focus that Tonia has for the sport and the girls! She and her coaches focus on the fundamentals and having fun."
CMarie G.
Facebook Review

"This club is about building mentally and physically strong young ladies while playing competitive volleyball. The coaches really get to know the girls and their families and it's like one big family! Tonia and her staff work hard to make it the best experience for all!"
Jenna J.
Facebook Review

"They are a great club that puts the girls' success on and off the court first."
Alan B.
Facebook Review

GYMS
SUITE ONE
2600 Park Blvd. Ste. 1
Lincoln, NE 68502
COURTSIDE
333 Speedway Circle Ste. 2
Lincoln, NE 68502
(402) 601-6005 - © Nebraska ONE. All Rights Reserved